Hi All,
Im Maria Im a QA professional but I have a passion for hospitality and have always kept my toe dipped in that area as well. Looking to make the jump into partnering with some people here to own a hostel with food and drink options as Ive decided to make that leap this year.
Looking forward to learning from your experiences and sharing mine as well.
Maria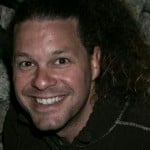 Hi Maria,
Welcome to the Forum! I wish you all the best in your new hostel adventure.