1 year paid internship in Sri Lanka :)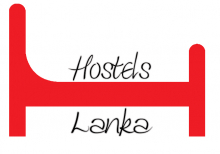 Hey,
We are looking for a young, creative, responsible and adventurous person to run one of our hostels in Sri Lanka. Check our website www.hostelslanka.com, or find us on Facebook (colombo city hostel, kandy city hostel, dambulla city hostel, hostels lanka)
We are offering one year paid internship in a beautiful island of Sri Lanka.
We are the only hostel chain in Sri Lanka, however, we are more then a hostel, we organise trips and events for our guests and other interns and expats in Sri Lanka.
We offer one year internship in this beautiful island. Accommodation, laptop and work phone are provided.( Visa charges are not included)
Please forward your CV and cover letter to
[email protected]
if interested in this opportunity.
Best Regards,
Daiva
HOSTEL NAME
OPPORTUNITIES AVAILABLE
Job first posted: 21 October 2014