How It Works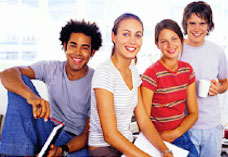 Who Should Create a Hostel Worker Profile:
HostelJobs.net is the site for awesome travelers & locals, who want to work in hostels. Whether you are an experienced Hostel Manager or a globetrotter looking for ways to extend your vagabond budget - this is the place where Hostel Professionals look for people like you and post jobs. Hostels all over the world are routinely looking for staff. Most of all, they search for those fun loving, social, well traveled people who are excited about the locations they are working and who knows what makes a hostel a great place to stay as well as how it runs.
How It Works - connecting Profiles and Hostel Jobs:
Since hostel owners and managers are busy creating great places for guests to stay, they use this HostelJobs database to search for the right profile of people, who want to come to their location. If that person is you, make it easy for them to find you. Create a great profile on HostelJobs today for FREE! 
Create One Profile, Be Featured on Two Platforms
HostelJobs.net makes it possible for you future hostel workers to browse the more than 2500 job opportunities that have been posted by hostels on this site or on HostelManagement.com. In the same way, as a Hostel Owner/Manager you can either browse through all the listed worker profiles on this site directly or from the 'Jobsboard' on HostelManagement.com.
OBS! To post a job or connect directly with a worker on the site requires a paid membership on HostelManagement.com. This new initiative can help minimize spam posts and increase quality contacts for both job seekers and hostel managers.
About
The short answer to what hosteljob.net is all about:
It's a site helping you find hostel jobs and opportunities to work abroad. 
If you have questions, try ask them in the hostel jobs forum. Someone might already have shared the answer there.
One Profile, Two Job Boards & Global Exposure
This site is integrated with HostelManagement.com to make it easier for both hostel workers and hostels to find eachother and connect.
As a worker, you can find the hostel job that fits best with your travel plans and interests. Simpy create a worker profile here on HostelJobs and browse through the listed job opportunities - It's free!
Hostel Job Opportunities are submitted by Hostel Owners/Managers via HostelManagement.com, where they have a member profile and the hostel is recorded.
Whether a Hostel Manager search for available workers on hosteljobs.net or on the HostelManagement.com Jobs Board, your profile will be featured in both locations. 
Considering a job as hostel manager ?
You can still create a worker profile here on hosteljobs.net and make sure to check off the box on your profile,  indicating your interest in a job as  "Hostel Manager".
If you really are interested in a manager position in the hostel industry, it can also be to your advantage if you create a user profile on HostelManagement.com.
Being a Hostel Management Member makes it possible for your to connect with and learn from a professional network of experienced hostel managers, owners and enthusiasts located anywhere from New Zealand to Hawaii or Finland to South Africa.