1 year paid job in Sri Lanka :)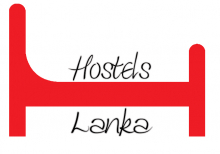 Hi!
We are looking for outgoing and hard working manager for one year paid internship in a beautiful island of Sri Lanka!
If you're friendly, detail oriented, open-minded, adventurous - join our team! If you have experience in hostel front-office or reception work - would be a plus.
We will provide you with:
- Job contract (visa chargers are not included).
- Accommodation in managers room.
- Breakfast
- Laundry
- Internet
- Access to the kitchen
- Laptop
- Work phone
We are the only hostel chain in Sri Lanka, however, we are more then a hostel, we organize trips and events for our guests and other interns and expats in Sri Lanka.
Check our website, or find us on Facebook (Colombo city hostel, Kandy city hostel, Dambulla city hostel, Hostels Lanka).
If you are interested send your application to:
[email protected]
Send a short description about yourself, CV and inform us when it would be possible for you to come to Sri Lanka.
We are looking forward to have a responsible, helpful, respectful, patient and social person to work with!
Best Regards,
Zhenia
HOSTEL NAME
OPPORTUNITIES AVAILABLE
Job first posted: 29 March 2015