BANGKOK - the city that is never boring- 24 hr a day. High season is upon us. Recieptionist - No Maid Work.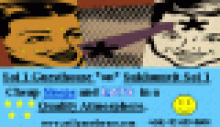 Soi1guesthouse Bangkok,Thailand
-40 bed hostel- needs English speaking desk staff. 6 - 8 hr days a week. Relaxed Atmosphere, Free rent, laundry, Internet and a few other perks.
If you are interested in learning about Bangkok and Thailand and then are able to share this info with Guest, Have a bit of computer knowledge and can make a Whiskey and coke, Then you might want to send me an e-mail.
[email protected]
mentioning the dates you may be available along with any other questions you may have, and I will respond with further details.
That's all that's needed, but having 1 or more of these further qualities will help.
Bombastic, outgoing, well traveled, past hostel experience, multiple languages,easy going,Irish :party: ,a Real interest in people and/or next weeks winning lotto numbers.
We are looking to schedule staff from now thru Dec of 2013+.
If you're interested in this position I'll be seeing your e-mail soon.
Cheers,
Soi1david
P.S joking about the lotto numbers... But...
Get a feel for us at our Facebook group site
https://www.facebook.com/Soi1guesthouse
Or myself on FB https://www.facebook.com/soi1david
HOSTEL NAME
OPPORTUNITIES AVAILABLE
Job first posted: 03 December 2012