Bangkok, Thailand- desk staff needed June/July/August - No maid work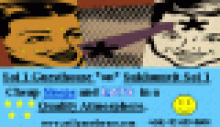 Bangkok, Thailand. Not your regular city!
Desk staff needed. 2 positions open in June- 2 in July. It is possible to stay up to 3 months. If you are interested send me an e-mail at
[email protected]
for full details and any questions. Easy going, open ,English speaker preffered. longer stay moves you up the list.
see our fb page http://www.facebook.com/group.php?gid=2364404852 to learn a bit about us.
Nothing is more educating than travel. Enjoy Your's!!
soidavid.
HOSTEL NAME
OPPORTUNITIES AVAILABLE
Job first posted: 05 May 2011