Come Visit and Work in Haiti while staying at the Pacot Breeze Hotel (Hostel)!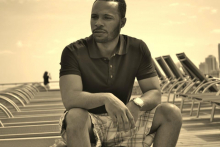 Hi, my name is Viky and I am one of the owners of Pacot Breeze Hotel. If you are thinking about volunteering/working away from home while making a difference consider Haiti among your options. You came to the right place for what you are looking for. We have been hosting travelers/foreigners for several years now and have helped hour hosts with a variety of purposes/passions. There are several volunteering opportunities available nearby (walking distance) from our location in several nearby schools, churches, NGOs, hospitals, orphanages etc… We can help with the arrangements for you if needed. We actually also need some help running our hostel with front desk work and greeting the tourists we receive weekly. Our past guests have also really enjoyed being able to learn about the amazing Haitian culture and also learning our languages (French and Creole). If you have not been to Haiti before I am sure it will be a great experience!
For a short or long stay in Haiti while wishing to live like at home, choose Pacot Breeze, an ideal temporary residence that knows how to translate its residents' state of mind. Perched on the hill of Rue Pacot, its terrace, balcony and front windows offer a captivating sight of Port-au-Prince. Day and night, Pacot Breeze opens the heart of the city for a real close-up look, by means of public transportation, private vehicle or a brisk or slow walk. Like a forest home, Pacot Breeze sets a calm day for its residents with its chirping birds and offers to end a tiring day with a peaceful retreat under the blinking stars of a navy blue sky and in the tune of frogs and crickets' chorus.
We also have other services (for small fees) that you may be interested in such as airport pick up/ drop off with no problem, breakfast, diner, lunch, laundry etc... We are located in the center of the city, so all the places that you would want to visit will be relatively close. For example the main park of the city called Champs de Mars is at about 10-15 mn walking distance to us. The Haitian Palace (Palais National D'Haiti) (which is now our Ground Zero) was located in the middle of Champs de Mars before the earthquake. Petion Ville is at about 15 mns to our location, easily accessible trough the Route du Canapé Vert.
On top of its convenience in distance and accessibility, Pacot is also known to be a safe and peaceful residential area for several years now. And for extra security, our location is secured by very high walls and gates. Plus we have a security guard who is on duty 24 hours a day. Therefore you can be reassured that you will be safe there :)
The Pacot Breeze location listed is my family house where I grew up before I came to the US for my studies and so on… A couple of years ago we transformed it into a sort of Bed and Breakfast and added more stories and rooms to accommodate our guests. Therefore, we have several room and room types available. We have Hostel Beds (Dorm Room Type) for $15-$25 per night. We have single rooms ($30/night) with one queen size bed, double rooms ($40/night), with 2 smaller beds, and apartments ($75/night) of three rooms, a small living area, a kitchen with stove and fridge and 2 bathrooms. All the rooms have private bathrooms (single and double rooms). We also have studio type rooms which have a single room, plus a little kitchen with stove and fridge. Volunteers are considered as preferred guests therefore for long-stay volunteering cases (several weeks) arrangements (price reduction) will be made.
Thank you again for your interest. We hope to see you at Pacot Breeze Soon! Visit us on Trip Advisor, Airbnb and www.pacotbreeze.com.
Contact me at
[email protected]
!
Viky
For more information on the great things to do in Haiti visit:
http://www.haititourisminc.com/
http://www.haititourisme.gouv.ht/
HOSTEL NAME
OPPORTUNITIES AVAILABLE
Job first posted: 01 August 2013