***creative new agers wanted***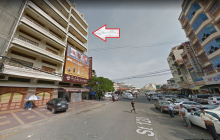 I am kicking off a creative hostel concept in a few weeks in Phnom Penh Cambodia and would appreciate some help in exchange for free rent etc. (and paid work for the right person after proving yourself)
Its an 8 story building that will include games floor, gym, art studio...
and large yard for a natural style landscaped pool with purified water and koi fish, beer garden, teepee's, fire twirling, tarzan swing, etc...
There will be other places to gain experience including a $5mil rainforest river resort.
HOSTEL NAME
OPPORTUNITIES AVAILABLE
Work Trade/Exchange
Volunteering
HOSTEL LOCATION
St 120, phnom penh, Cambodia
Job first posted: 09 July 2017
Updated: 11 July 2017