Front Desk Agent - Late Shift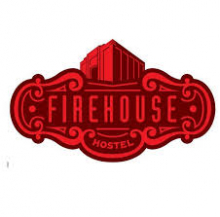 We are looking for a front desk agent to join our team in the heart of downtown Austin! You are the bridge between our guests and the city, providing them a fulfilling unforgettable experience. Applicants must have a love for global travelers and a positive spirit that will make our guests feel right at home.
RESPONSIBILITIES:
- Making a great first impression as soon as guests walk through our doors.
- Provide guests with quick and friendly check-in and check-out process.
- Having an expertise in the local area, events, and great places to grab food, coffee, or drinks.
- Properly navigating our booking and payment systems to ensure guest information is accurately recorded and proper cash or credit card payments are collected.
- Maintaining a clean and organized reception area, kitchen, lobby, and laundry facility.
- Professionally handling challenging personalities, intoxicated individuals, or people who do not meet the security requirements to stay in our facility.
- Navigating communication barriers when speaking to non-native English speakers.
SKILLS/QUALIFICATIONS:
- Ability to work independently and complete routine tasks.
- Ability to differentiate and mediate a fun atmosphere versus destructive party behaviors.
- Professional verbal and written communication skills are a necessity.
- Ability to handle multiple tasks and also give attention to detail.
- Must have a basic understanding of software applications.
- Experience in hostel or hotel operations is a plus.
- Must be willing to work evenings, weekends, and holidays as schedule requires.
- Domestic and/or International travel and hostel-stay or vacation rental experience is a plus.
- Bilingual abilities are a bonus, but not required.
POSITION/BENEFITS:
- Late night hours: 10:00 p.m. – 3:00 a.m.
- Hourly pay: $16/hour
- Up to two weeks Paid Time Off for full-time employees
- Discounted rooms for family and friends
If interested please email an introduction of yourself and resume to
[email protected]
Paid positions are available only to applicants with legal permission to work within the United States. We are unable to sponsor applicants for a work visa.
HOSTEL NAME
HOSTEL LOCATION
605 Brazos St, Austin, TX 78701, USA
Job first posted: 20 August 2022
Updated: 20 August 2022