Front Desk Clerk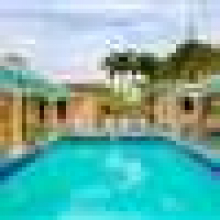 LIVING-IN POSITIONS AVAILABLE
This position is only available if you are interested to work and live in the hostel.
2-3 months commitment
LIVING CONDITIONS:
We offer you a bed in one of our dorm rooms (6-bed dorm).
There is also a kitchen available as well as laundry and internet for free.
WORKING CONDITIONS:
We offer you accommodation as mentioned above in exchange of 5 hours a day, 7 days a week. We are looking for two persons; the schedule can be modified between them as long as the hours are done by one or the other. The shifts will be from 8:00 am to 1:00 pm and from 3:00 pm to 8:00 pm
TASK:
o Emails to reply
o Bookings to put in the booking engine
o Check-ins and Check-outs
o Clients orientation
o Assist clients – requests and questions
o Laundry and cleaning of the communal areas
DESIRED QUALIFICATIONS AND/OR REQUIREMENTS:
o Very high customer service skills;
o Good computer knowledge (Excel, word, etc.)
o Excellent English speaking and writing
o Knowledge on the Backpack Online booking engine would be an asset
TRAINING:
At least seven (7) days
We are located in a safe area, right next to the beach, and a couple of blocks away from many attractions, restaurants, bistros and convenient stores.
Our guests are international travelers, you will have the chance to meet people from all around the world, and it is a good place to practice your language skills.
Thank you.

Starting date: As soon as possible.
HOSTEL NAME
OPPORTUNITIES AVAILABLE
Job first posted: 21 January 2015