Hostel in Budapest offers a live-in receptionist position. You work, we provide a free accomodation for you as an exchange.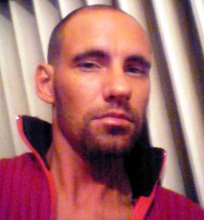 Small, nice, more like a home type of a hostel in central Budapest is looking for a live-in receptionist. Age, sexual identity are not important/relevant. Starting date: as soon as possible, but not later than april 1, 2013.
The ideal person needs to do the receptionist duties 3-5 days per week (mostly check-in and check-out procedures, admin tasks, informing the guests, etc.) under the supervision of the hostel manager (me) and the hostel provides a free accomodation (private room with furniture, tv, free wifi, shared and fully equipped kitchen, own bathroom with shower and washing machine) as an exchange for the work.
You will have a lots of free time, so it means that you could work, study, have fun.
English is a must, other languages are plus, hungarian would be awesome. PC skills are necessary and the ideal candidate has to have some experience in customer care.
If you are interested, please send your CV with photo and references to
[email protected]
HOSTEL NAME
OPPORTUNITIES AVAILABLE
Job first posted: 04 March 2013