Hostel Manager for 140 bed hostel under construction in Budapest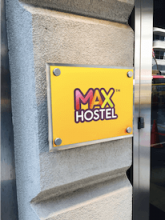 This autumn we´re launching a new 140 bed hostel in downtown Budapest. We´re looking for an experienced hostel manager to run the hostel.

Send us your CV and tell us a bit about yourself. The hostel will open mid autumn.
HOSTEL NAME
Job first posted: 29 April 2017
Updated: 29 April 2017