Hostel Manager, Hong Kong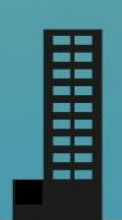 We're looking for a Hostel Manager that provides leadership, support and guidance to the hostel operations team. Oversees all aspects of Property Management in accordance with companies' mission statement, including maximization of financial performance, guest satisfaction and team member development within established quality standards. The Hostel Manager has full accountability for budgeting and financial management, planning, organizing and directing all hostel services.

This role offers a unique opportunity to work with an outstanding team, supported by an established hospitality group and to be part of an exciting future.

We expect you to have:

- Relevant Hostel experience
- People skills to thrive in a dynamic & fast-paced environment

and be:
- Exceedingly well organized
- Highly flexible
- Enjoy challenges

Want to be part of something new exciting and special? Here is your chance! Get in touch!
HOSTEL NAME
Job first posted: 11 May 2017
Updated: 11 May 2017
THIS HOSTEL IS LOOKING FOR TRAVELLERS WITH THE FOLLOWING SKILLS
Building Maintenance & Repairs
Hostel Cleaning / Housekeeping
Hostel Reception / Front Desk
*This Hostel is willing to provide training