Hostel staff for a small Hostel and Tour Operator in Patagonia / CHILE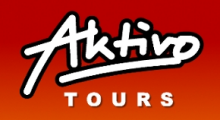 UPDATE: from saison Nov. - April 2014/15 !!!

For the current season 2014/15 (Nov-Apr) we are looking for an outgoing, positive-minded and proactive person to help around the hostel. We are located in Coyhaique, Patagonia / CHILE in the middle of the Carretera Austral.

The job entails doing pretty much everything from cleaning the beds/rooms, laundry, check-in&out to running the front desk. We organize tours and help our guests with information around their tour planning. This position is very fun and extremely rewarding, but hostel work is also challenging. In return you get to immerse yourself in everything the hostel and Patagonia has to offer, and meet cool travelers from all over the world!

We are about creating a community, not really a business and prefer backpackers and travellers who are dynamic and know about the world as most of our guests do too.

Besides the normal tasks in the hostel there is a lot of other things to do in our house. You are free to cook and bake and to get creative with the decoration of the hostel. Also our little three-year old Mateo as well as our dog Schulz are looking forward to having some nice company.

We offer accomodation, free board, laundry and, depending on how long you´lll stay with us we can provide you an evaluation after a trial period.

It´s helpful if you:

speak English and Spanish - some German or French would be useful too
are open-minded and enjoy working with people
enjoy cooking and baking
have creative ideas

Feel free to contact us:

info_at_patagonia-hostel.com

www.patagonia-hostel.com
www.aktivotours.com
A comfortable place to have a rest on your way to the souht of Chile. It is located in the small town Coyhaique not far away from the plaza de Armas, the only one in Chile in a form of a pentagon. You also have a beautiful view at the mountains around the hostel. Our rooms are furnished lovingly so that every visitor can feel home. A clean bathroom with warm water, breakfast mit home-made whole-grain bread and a heater to be warm in cold days are inviting you to stay. Besides we offer you Internet access (WiFi) and arranging of journeys and renting kayaks (-> www.aktivotours.com). Sandra and Thomas welcome you with cosy flair, german beds and native style in lovely Patagonia.

We have 10 beds, two double rooms and one dorm with 6 beds. In the common room you'll find a Computer with Internet access you can use anytime. If you have any questions (also informations about what you can do in the surrounding area) we'll be available.


HOSTEL NAME
OPPORTUNITIES AVAILABLE
Job first posted: 26 September 2011