Hostel worker wanted NEW HOSTEL in PORTUGAL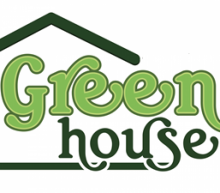 Hostel worker wanted BALEAL, PORTUGAL
Us:
We are a brand new hostel, opening at the beginning of July, in Baleal, Portugal, just 5 minutes walk from the beach. We have 3 rooms (2 dorms and a private suite) with a maximum capacity of 10 people. We have a ´green´ approach to work and life and in an effort to minimise our carbon footprint we have handmade almost everything in the hostel, from the furniture to the decoration! We will grow our own fruit and vegetables in the garden, from which we´ll make juice, and guests can enjoy freshly home-baked bread with their breakfast each day.
The job:
The job will mainly comprise of housekeeping- cleaning the hostel, making beds, laundry etc- and perhaps helping out with breakfast occasionally and general hostel duties such as looking after the guests. In exchange for accommodation, breakfast, extra food, and free yoga, the candidate will work 6 hours a day, split shifts, but quite flexible. The accommodation is not in the hostel, but in a private house 5 minutes walk away. We would preferably like someone to start as soon as we open in July, until at least October but potentially longer.
The area:
Baleal is a bustling little village, an hour north of Lisbon, which fills to the brim each summer with tourists from all over the world. Located on a peninsular, Baleal is surrounded by miles and miles of beautiful coastline to the north, south and west, and is the best spot in Europe for surfing, attracting surfers from all over, year long. There are several bars, restaurants and a supermarket, all within easy walking distance from the hostel.
The candidate:
We are looking for someone flexible who isn´t afraid to get stuck into any job that needs to get done, with excellent customer service skills and positive and fun approach to life. Hostel experience is not necessary but experience of working in the hospitality industry is preferred.
To apply:
Please email
[email protected]
Hostel:
Green House has opened in Spring 2013. It is located in Baleal, in the city of Peniche, Portugal, 5 minutes away from the beach.
What to expect:
In exchange for approximately 4 hours of work a day, 6 days a week, we offer: accommodation, breakfast, Wi-Fi Internet and general use of the hostel facilities.
Work is mostly done in the morning time, but to meet the guests check-in schedule, it may be necessary to work at different times of the day.
There is a good possibility to do some work at other hostels too, from the same owner and under the same management team, enriching your experience and the opportunity to deal with different tasks and environments. Accommodation may also vary accordingly to the hostel occupancy at the date, but both workplace and accommodation are located in the city of Peniche and share the same level of comfort or facilities.
Ideal Candidate:
Someone who is not doing copy/paste to apply for this opportunity;
Someone looking for an internship for education/ professional purposes (minimum 1 month);
Someone who would like to be living in Baleal or Peniche for over a month;
Someone who believes in the concept of exchange of services.
If you are: RESPONSIBLE, FLEXIBLE, ORGANIZED, MOTIVATED, ECO FRIENDLY, EASY GOING, and a great HOST - please continue reading this.
We need help mostly with:
- every day cleaning
- dealing with laundry
- making beds
- some gardening
- making bread & jam/ preserves (using bread machines)
- serving breakfast
---- help guests to have the best experience ever
(The better the reviews, the better your work is valued and therefore recommended)
We will only answer those who send us a personal introduction (informal or on your own style) and also let us know about this:
0. In what way does your way of living and thinking match Green House Hostel needs?
1. Availability (period);
2. Previous RELEVANT experiences (for the tasks mentioned);
3. Education;
4. Other life experiences;
5. Age;
Ideally a couple or 2 friends, but individuals may also apply.
:) Speak soon!
HOSTEL NAME
OPPORTUNITIES AVAILABLE
Job first posted: 24 June 2013