Live in Management for iconic Uruguayan boutique hostel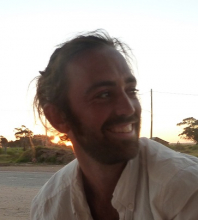 El Diablo Tranquilo, in the bohemian seaside village of Punta del Diablo Uruguay, has been creating memories as a welcoming home for guests and staff alike for ten years and is looking forward to continuing that tradition – hopefully with you included.

Our reputation as a leading boutique hostel has been built on the importance we place on the experience of staying here, whether just visiting or living here for a season or longer. We constantly strive to blur the lines between guests and staff and create meaningful relationships for guests, provide a context for management to grow personally and professionally, and offer each staff member the same through our independent projects program.

The hostel is made up of three buildings, a beachfront restaurant and hostel on one property and a larger hostel and staff housing just two blocks away. The pueblo is extremely seasonal, with up to 30,000 visitors joining the 2,500 year-round inhabitants for the very peak season. Though we do generate the vast majority of our revenue during a relatively short season, our business is one of the few that operates consistently throughout the whole year. This brings a balance to the job that I have always appreciated, with ebbs and flows that allow each season to be approached as a unique challenge and enough peace and relaxation during the winter months to offset the frenetic pace of the short summer.
HOSTEL NAME
OPPORTUNITIES AVAILABLE
Paid Hostel Staff
Hostel Manager
HOSTEL LOCATION
Avenida Central, 27204 Punta del Diablo, Rocha, Uruguay
Job first posted: 19 January 2016
Updated: 20 May 2017