Live-in receptionist in Sofia, Bulgaria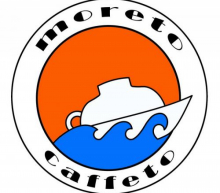 Hello, everybody!
New and very dynamically developing hostel in beautiful Sofia is looking for live-in receptionist who will join our friendly family!
Working schedule:
During working days: from 8 p.m. - 12 a.m.
On weekends: from 8 p.m. - 8 a.m.
Duties:
1) Late check-in and check-out of the guests (You may normally sleep during the night if there are no guests arriving and react only to some force majore situations, the hostel is guarded by private security company so all you have to do is to call them and the manager).
2) 3 days a week you have free time
3) 4 days a week during the day - do some small task of the manager, participation in hostel events, interaction with guests, organizing of sightseeing tours and accompaying of the guests.
You get:
1) Free accomodation in the independent room
2) Free wi-fi
3) Acess to all hostel facilities and common areas
4) 200 lv/month salary
We are looking for young and positive person, who speaks English and wants to find new friends, meet new people and find out something more about life. Our staff is very friendly and open-minded, we love our job and everyone feels as at home in our hostel. Long-term stay is preferable but not obligatory.
Send your CV's to
[email protected]
Peace!
HOSTEL NAME
OPPORTUNITIES AVAILABLE
Job first posted: 03 August 2014