Looking for a professional manager.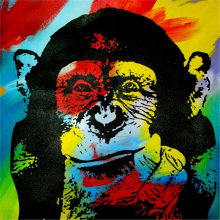 I've got a hostel in a tropical mexican beach & surf paradise and I'm in need of an amazing manager for my amazing hostel.
Its rated #1 on tripadvisor and 93% on hostelworld for a good reason. The more fun we have the better our guest like their stay.
If you have professional experience in managing and or have a degree in managing you could be the person I'm looking for.
I'll need to check all your references so please include them and their contact details when you reply to this message.

The right manager will have to be excellent with people and not costume to wining or bitching about our guest but more into helping them have a good time.

The manager will be in charge of:
Making list of things that need to be done and assigning them to the staff then checking to make sure they are done properly.
Checking in and out guest & taking their payments.
Keeping the books up to date.
Responding to social media messages and keeping it updated with pictures and post of all the fun things we do.

We are always doing lots of fun things all the time. Some examples are:
Water park, Releasing baby sea turtles into the ocean, Deep sea fishing, Bicycle tours of the city, Surf trips to secret amazing surf breaks, Overnight secluded beach camping and partying, Island tours & island camping, Sailing trip, Food tours, etc.
These are just a few of the ways we have fun with our guest and you can be a part of this amazing time too.

The management position pays $300 dollars a month to help subsidize your cost of food and drinks and you get a small private room.

If your interested in living an epicly fun lifestyle showered in amazingness this just might be the spot for you.
I require a minimum of 4 months but 6 months is a normal time period.

Make your message to me amazing and you'll have a much better chance then the other request.

HOSTEL NAME
OPPORTUNITIES AVAILABLE
Job first posted: 14 October 2014