Positions Now Filled: Work Exchange @ FN Rad Hostel in Phoenix Arizona USA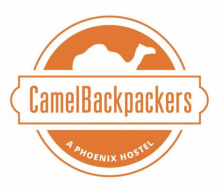 What are you waiting for? Join the fun now. Hello there from CamelBackpackers Hostel in Phoenix, Arizona! We are looking for friendly, adventure-loving and responsible travelers to join us for both the Spring and Summer season starting immediately. Just a little about us: we're an independently owned hostel in downtown Phoenix and pride ourselves on being a cozy, friendly place that provides a total guest experience rather than just a bed.
We're in a central location within easy biking, walking or public transit access to a whole host of cultural activities, from restaurants and bars to the farmer's market, museums, parks and more. And beyond that there are endless day trips to hiking, other cities, ghost towns, gold mines, ancient dwellings, and wine country!
REQUIREMENTS:
You must be:
- 21 years or older
- Authorized to be in the US
- Able to speak fluent English
- Computer literate
- ***Experienced in customer service AND well-traveled***
- Detail-oriented
- Upbeat with a team player mentality and a wicked good sense of humor
- Not bothered by smoking, drinking or salty language
- Able to commit to 1 month MINIMUM and 3 months MAXIMUM with the understanding that there is a 1 week trial period at the outset
YOUR WORK:
We require volunteer staff to work 20 hours a week as reception/housekeeping and to host one guest event per week.
Some normal duties during your 20 hours of reception/housekeeping will be:
- Taking reservations; checking guests in and out; and selling extras like bike and lock rentals
- Assisting guests by answering their questions; giving them suggestions on what to do; and helping them coordinate their travels and outings
- Laundering the bed linens and towels and changing all beds
- Cleaning the hostel and taking out the trash and recycling
OUR EXCHANGE:
In exchange, CamelBackpackers provides:
- Accommodation in mixed-sex staff quarters attached to the hostel
- Blankets, linens, towels, etc.
- Free light continental breakfast (toast, milk, juice, fruit, hot and cold cereals, pancake mix, all that jazz)
- Access to any community food donated by guests (but don't bank on this exclusively - you will still need to be prepared to provide 2 out of 3 of your own daily meals)
- Full access to and use of the hostel's kitchen; multimedia common room; and private bathrooms.
- Free high speed Wi-Fi in the hostel
- Free use of the hostel's desktop computer and printer (excluding the printing of 'War and Peace')
- Free use of hostel laundry facilities, including detergent, bleach, etc.
- Free use of hostel bikes, outfitted with locks and lights
- Free participation in any of the tours provided by our partner tour company to Sedona; Flagstaff; the Grand Canyon and more.
THE APPLICATION PROCESS:
Because we are a small hostel with an even smaller team, we strive to preserve the excellency and harmony of our environment. Consequently, there are several steps to this process listed below.
-The first step is to fill out the online application:
https://docs.google.com/forms/d/1fBCC8I_47PqmcFD5VAQ_9jXRfdpO712h2lc4w9hAs8I/viewform?usp=send_form
-Then email us at
[email protected]
. Please use the subject: WORK EXCHANGE POST APRIL 2015
- After we've reviewed your answers, if it still looks like a good fit we will set up a casual Skype or Facetime interview to get to know you a little bit better face to face.
- If the interview goes well and we both agree to move forward with the exchange, we will schedule your arrival dates *with the understanding that there is a 1 week trial period to ensure a mutual fit.*
Cheers and good luck,
Amber Harrold
Owner
www.camelbackpackers.com
HOSTEL NAME
OPPORTUNITIES AVAILABLE
Job first posted: 07 April 2015