Promotes our Hostel in your own city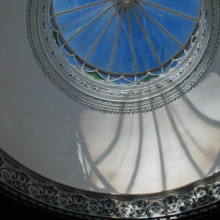 We are looking for everyone interested in cooperate with us by promoting our hostel in their home town. Every candidate must have a very strong spirit of initiative, ambition, good interpersonal skills and capable of working towards goals. The initial agreement will include 10% for each booking and the conditions of payment will depend on both sides.
Our guests target is mainly those that can easily create an identity with the way we look at ourselves: smooth, relaxed, cool and homey place.
If you are interest in this position please contact us through Email to
[email protected]
http://www.facebook.com/pages/Alma-Porto-Hostel/299675096822285
HOSTEL NAME
OPPORTUNITIES AVAILABLE
Job first posted: 06 February 2013