Reception position in Guadalajara, Mexico. Join our Team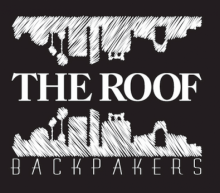 We are looking for fun loving, girl or guy, that know how to work hard and want to spend some time in Guadalajara, Mexico. We require a minimum of 4 weeks stay and offer Breakfast, Dorm double Bed, Internet, great time, nice atmosphere and more, in exchange for 8 hours, 4 days a week of work. This is work exchange with the possibility of pocket money after 4 weeks to be negotiated.
The ideal person for this role will be:
Honest.
Creative.
Organised.
Responsible.
Tidy.
Fun loving.
Enthusiastic.
This really is a great job for the right person, you will have fun, meet new people from all over the world and experience the best that the Guadalajara has to offer.
If this sounds like something for you please send :
-Your CV and one or two pictures.
-2 work references.
*English is a must and Spanish is important but not essential.
To:
[email protected]
HOSTEL NAME
OPPORTUNITIES AVAILABLE
Job first posted: 01 August 2014