Receptionist to hostel in Sofia needed for May-June 2015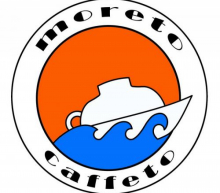 Hello guys!
We are a hostel in Sofia, Bulgaria and we are looking for someone to help us at the reception in May and June, when some of the staff will have vacations.
The duties are standard to check-in and check-out guests, to control that everything is in order and to socialize with guests of cause! Normally there would be 2 working days of day shift at the reception, 2 night shifts. At the night shift you will sleep and only check-in and check-out guests if needed (usually they inform in advance). 2 days off and the rest 3 days there could be some tasks to do if any.
We will provide you with accommodation and breakfast.
Sofia is a wonderful city with fantastic nature. May is a very beautiful month since the roses start blooming and the whole city smells sweet!
Working in hostel is a great life experience, it's fun but at the same time you have to be very professional, have to be able to resolve different problems, be always polite and attentive to guests.
This is work exchange offer. If you are young, want to see the world during summer, speak good English, our hostel is a perfect option for you!
Please send your CVs to
[email protected]
HOSTEL NAME
OPPORTUNITIES AVAILABLE
Job first posted: 13 February 2015