THE RED FOX HOSTEL IN BUDAPEST IS LOOKING FOR A NEW VOLUNTEERS!!!!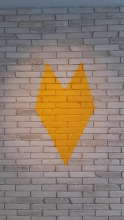 We are the RED FOX HOSTEL & BAR in Budapest and we are looking for a new volunteers to our staff in the hostel.
We can offer you a free bed and a lot of fun in a flexible and fun work in the hostel ( most of the job is to raise the atmosphere and psrty with our guests ) and you will have a lot of free time to do what ever you like.
We need you for at least 3 weeks.
If it's look like something that you would like to do contact us :
[email protected]
Red fox hostel located in the heart of Budapest city ( Hungary ), we are describe our self as a party-hostel, we have 80 beds and our own bar.
HOSTEL NAME
OPPORTUNITIES AVAILABLE
Job first posted: 20 March 2015