Residence permit provided!! Events sales reps and blog content writers needed in Budapest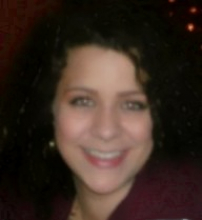 We are a small but rapidly growing company that does a lot of work in the huge hostel industry here in Hungary, looking for volunteers to help us in a wide range of roles, including but not limited to:
- Helping to run our events (boat parties and pub crawls mainly)
- Promoting these events at some of our partner hostels
- Assisting with our marketing distribution service, delivering flyers and booklets to hostels around the city.
- Contributing written content for the two large-scale information portal websites we will be launching this winter and for our bi-monthly publication in which we provide a host of important information for young backpackers
- Making short visits to Vienna and Munich to assist in our upcoming expansion (scouting out partners, brainstorming etc.)
- Managing accounts with partner hostels (for extra pay - only availble for long-term staff with vaild work permit)
There is the opportunity to make extra cash for those who are skilled at sales, project managemet and/or have exceptional organisational skills, and you would become part of a huge, vibrant hostel community here in Budapest.
This job is best suited to extroverted, confident young people who, first and foremost, make friends easily and like to be in the thick of all the action. It is a demanding job as it may involve being called upon last-minute to help with an event or activity and getting up early during the week to do distribution runs.
On the upside, you would be working as part of a young, enthusiastic team of travel-lovers in a company whose number one priority is integrity and respect to all stakeholders. Our driving force is a love for meeting people, sharing information and being a pioneer in the party and leisure tourism industry
The position provides free accommodation and full board, as well as free tickets to boat parties, bath parties and other events and a range of discounts at our partner establishments.
You can expect to work around 15 hours per week during the day and around 10 hours of night-time work running our events.
We require a minimum of 2 months commitment.
If you are interested in a position with us, please write to us at
[email protected]
and tell us when you would be looking to join us, how long you could stay and why you would be suitable for our team. I've been working in the hostel and party tourism industry for over 2 years now, and have signed up here primarily to find enthusiastic, sociable backpackers to hire for various positions in our different projects.
HOSTEL NAME
OPPORTUNITIES AVAILABLE
Job first posted: 09 February 2015