START TODAY! Manager Position in Puerto Rico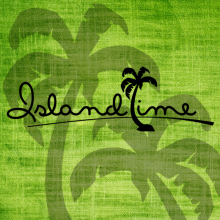 Manager Position in FUN HOSTEL in Puerto Rico!
A 27-bed Hostel in Puerto Rico is looking for a fun and outgoing manager who knows how to entertain guests, but can still show up for work and take care of business. Located in Santurce, it is a 10 minute walk from the beautiful tourist beach-town Condado and only a 15 minute bus ride to historical Old San Juan. We are known for having the best staff on the island. Our hostel experience is like no other in San Juan, we make sure guests see all the hidden local treasures of Puerto Rico.
Duties include:
• Staff Recruiting, Training and Management
• Customer service and Reception Procedures
• Industry Relations
• Promoting Retail Sales and Bike Rental
• Purchasing and inventory control
• Managing entertainment, atmosphere and activities
• Work hand-in-hand with our Marketing, Maintenance and Human Resources Departments
• Quality & Cleanliness Control
• Work with the owner towards the business' development
Ideal candidates will be outgoing and sociable, traveled, and be fluent in English. Salary ranges from $1,000 - $1,500 based on experience plus 2 bonuses of $300 each for meeting sales goals and great reviews; manager has a private room with private entrance. Btw, PR has a low cost of living (Beers typically cost USD$1.50)
Candidates must be able to be in Puerto Rico right away. If not a US citizen must have VISA up to date.
If you are interested please send us your resumé to
[email protected]
You can find us on Facebook at: www.facebook.com/ithostel
You can visit our website at: www.islandtimehostel.com
HOSTEL NAME
OPPORTUNITIES AVAILABLE
Job first posted: 21 August 2014