Volunteer Job - join us in downtown of Budapest and have a free accommodation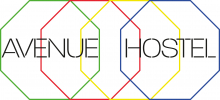 We are looking for new collegues to work in our hostel as volunteers and we offer free accommodation for the work exchange.
If would like to stay in Budapest for a longer term, preferably 1-2 months, but you dont't want to worry about renting a flat than come to the Avenue hostel. Our hostel is located on one of the main squres of Budapest and it's the perfect place to meet fellow travellers.
Your job would be to help us changing the bed sheets after our guest left the hostel and supervising the breakfast in the morning, chating with people and helping them to plan their trip.
We need someone to work 20 hours a week, and in exchange for your work we offer free accommodation and also a free breakfast every morning :)
If you are interested in taking the job please contact us:
[email protected]
HOSTEL NAME
HOSTEL LOCATION
Budapest, Oktogon 4, 1067 Hungary
Job first posted: 01 December 2016