Want to work and live in Paradise?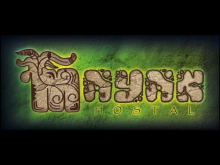 We are looking for motivated young travelers looking to stay in Cancún for a minimum of two month commitment. Preferred that you are 70% fluent in English as well as Spanish however it is not absolutely necessary. Must work well with others, we are looking for team players. Duties depend on position but mainly consist of reception, tour sales, club promotion, cleaning. Why wait until winter? Come live in the amazing Riviera Maya. Room and board included with all positions. Please email resume and contact information to Mike at
[email protected]
We received Hostelbookers Award for excellence for "Best New Hostel In North America" for 2012 and we are constantly making major improvements. Don't hesitate to contact me and become part of this great team.
HOSTEL NAME
OPPORTUNITIES AVAILABLE
Job first posted: 03 May 2013