We looking volunteers in Quito, Ecuador.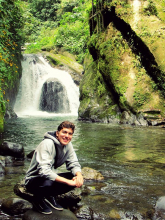 :star:
We are Colonial House, and we looking volunteers guys.
work for 5 hours.
you have a bed and food free all time, posibility to go in tours, meet poeple.
if u is interested send email here:
[email protected]
I am Daniel.
min 4 weeks!
:D
HOSTEL NAME
OPPORTUNITIES AVAILABLE
Job first posted: 09 September 2013