Wok exchange - Reykjavik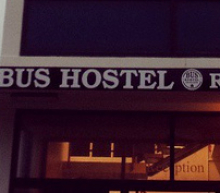 Hi!
We at Bus Hostel in Reykjavik are currently looking for a night hawk from 1 September to cover night duty.
We offer free accommodation in return and an allowance.
You must be:
Fluent in English
Out-going
Love to clean
Light sleeper
Have an eye for details
A peoples person
Enthusiastic
Social media nerd
Flexible
If this is you, please send me your cv, including a picture.
[email protected]
More about us:
https://www.facebook.com/ReykjavikBusHostel
http://bushostelreykjavik.com/
HOSTEL NAME
OPPORTUNITIES AVAILABLE
Job first posted: 02 July 2013