Work Exchange Staff Needed!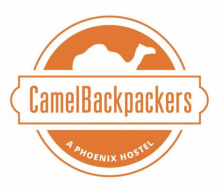 Hello there from CamelBackpackers Hostel in Phoenix, Arizona! We are looking for friendly, adventure-loving and hard-working travelers to join us this fall and winter as Work Exchange Staff.
Just a little about us: we're a small, independently owned hostel in downtown Phoenix. We pride ourselves in being a cozy, friendly hostel that provides a total guest experience rather than just a bed - check out our website at camelbackpackers.com and our reviews on TripAdvisor, Yelp or Google to learn more about us!
We're in a central location within easy biking, walking or public transit access to a whole host of cultural activities, from restaurants and bars to the farmer's market, museums, parks and more. And beyond that there are endless day trips to hiking, other cities, ghost towns, gold mines, ancient dwellings, and wine country!
What do we need from you?
- Willingness to work for a minimum of two weeks
- Ability to speak fluent English
- Upbeat attitude and team player mentality
- Travel experience preferred
What will you be doing?
- Taking reservations, checking in guests, and selling goodies and bicycle rentals
- Answering questions, giving guests suggestions on what to do, and assisting with events and outings
- Working on special projects, landscape and building maintenance
- Laundering the bed linen and towels
- Assisting in housekeeping duties and helping to ensure the hostel stays clean
If you're interested, please e-mail us directly at
[email protected]
with "Staff Exchange Candidate - [Your Name]" in the subject line and we can go from there!
Cheers,
CamelBackpackers
HOSTEL NAME
OPPORTUNITIES AVAILABLE
Job first posted: 27 August 2014