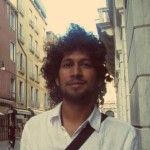 Hey AW,
The software really depends on the size of the properties as well as your budget. If you start off with a budget software such as Loventis for your PMS you will be forced to login separately for different properties. You can manually extract the data in a csv and run your own consolidation reports in excel - which might or might not be a problem for you - but it's definitely the cheapest option.
Another option is to get into the Cloudbeds ecosystem which provides a dashboard to manage all properties. The cost is slightly higher in this case.
In order to prevent fraud, you need to focus on a couple of general things
a) Booking fraud - this happens when staff sell a bed without logging it in the system. Helps if you PMS has user access control to prevent deletion of bookings. It also helps to ensure that there are multiple handoffs between staff so that chances of fraud is minimized. Another check could be to link laundry costs with occupancy.
b) Cash fraud - this can be easily avoided by a simple POS software (beginning of day and end of day) cash count. Another way of doing this is to put a notice up asking customers to request for a receipt or else their stay is free. POS transactions should be linked to the PMS so that every booking translates into a POS transaction (cash or credit).
c) Inventory fraud - a little more subtle than the other two, this is important when your staff handles inventory of any items that you might be selling that are valuable (merchandise). You might ignore this for commodities (coffee beans). An inventory management system (tons of free stuff out there) with a regular stock take should be sufficient. If you are managing a huge amount of inventory, you should ensure that this inventory management system links to your accounting system so that your balance sheet captures accurate inventory assets.
I hope this helps. I've dropped you a note so if you have any more questions, you can reach out.
Good luck!!