Buenas Tardes, Good Afternoon
Hi,
My name is Elly and I am looking to work in a hostel in Chile, preferably in Vina del Mar or Valparaiso. I am bi-lingual, very responsible and familiar with the area. I lived in Vina del Mar in 2004 and 2005. I have management skills and would be comfortable taking a long-term position. Please feel free to contact me if you have any questions.
Hola,
Me llamo Elly y estoy buscando trabajo en un hostel en Chile, mejor en Vina del Mar o Valparaiso. Soy bilingue, responsable y ya conozco el area. Vivi en Vina del Mar en 2004 y 2005. Tengo experiencia como maneger de negocios y estoy dispuesta occupar una posicion de largo plazo. Porfavor, escribame si tiene preguntas o quieran saber algo mas.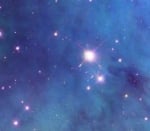 Hi Elly,
Welcome to the site. I also put a copy of your post in the "hostel jobs wanted" section.