Dream is getting closer !
My world has turned crazy with trying to gather so much info and detail over the last few weeks and finding this site and so many others...hang on let me explain. As I have read many comments on "How to start a hostel" lots of people want to and my same dream is coming true. Hooray !!! Got the site on the Sunshine Coast of Queensland Australia - beautiful, finally after 8 years, yes, 8 years of debate and consultation with council and a final 21 months of Council deliberating over our Development application I've made it. But, now the dreams have to be worked into reality. Do you know how hard it is to find suppliers of everything....... lockers, commercial bunks, what a list!
So, hi from me Waz, and as I stres and search for answers of where to find what and ask questions about everything .... I really look forward to your support and direction. Dreams not nightmares do come true....you just have to wait a while sometimes and not give in.
Cheers,
Waz;););):D:D:D: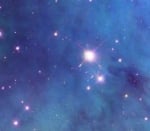 Welcome to the website :)
When are you thining of opening?