i've been travelling a lot in the late 90s and stayed mostly in hostels. my favourite country was (and still is - despite all the bad stories) south africa.
Now i am working as a receptionist and night clerk for over 2.5 years for the same company in berlin, but are more and more dissatisfied with them, but not with the job in general - far from it!
I hope i'll get a new job at a different hostel soon, maybe then i can tell you the whole story:D
I still dream of opening my own hostel somewhere in southern africa or even OZ, but it's hard to finance that from a hostel workers salary ;)
I love this site, it seems to be very helpful and i guess i have to take some days off to read the most important threads
bye
Stefan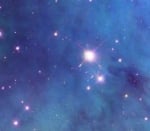 Welcome to the site :)
What do you like about South Africa?
(I've never been there.) where should i start? ;)
first of all, the diversity of the landscape is impressive - south africa offers almost everything, from desert to a mediterranean-like coast. that comes along with a rich nature, you will never forget your first face2face contact with a herd of elephants without any fence.
also most of the local people i met were great. then there are great cities like capetown or durban where you can do and see a lot. of course the history and culture of this country is very interesting too. and they have some great hostels :)
But unfortunately crime is a really big issue, atlhough i myself had no bad experiences (i've been there in 2000, 2001 and 2002) i heard a lot about it, from fellow travellers as well as from my friend who still lives there. it is very sad to hear all the time that this problem isn't improving at all and i'm very corious how they'll deal with it regarding the soccer world cup.