Hello everyone,
I have this idea of creating a hostel on my home town for some time. Right now i'm very close to do this project and I will need your help. I already have the house, but I have to do a makeover, and later i will need management suggestions too.
Cheers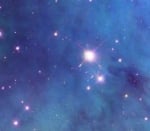 Hi Oliveira, did you already open your hostel???
I will open our in June and would like to know if you are avaible to do partnership!
my hostel email it´s [email][email protected][/email]
Best Regards,
Ricardo Silva