Hi from Switzerland/Germany
Hello Dear Hostelworkers and fellow Hostel Forum Members
My name is Andrea, I am soon to be 28 years old and surprise surprise I am looking for a paid hostel job which is why I came to this lovely forum.
I have travelled extensively all over the world with particular knowledge of South Korea, Japan and Europe. I have recently stayed in London for one year to complete the IATA Travel and Tourism Consultant Diploma. My biggest interest lies in other cultures, foreign languages and interacting with people from all over the world. I am very outgoing, communicative, and open minded. I have a happy and bubbly personality, I am patient and my greatest joy in a job is assisting guests/tourists but I have no problems in getting my hands dirty and helping out with manual work. Japan is my passion and I have stayed there for many months. My family is Korean/Japanese, American, and German/Swiss from my parents side. I am Swiss and German.
Having stayed in Hostels for many months and having friends working in that field I came to love the atmosphere and feeling surrounding a good hostel.
if you want to know a bit more about my professional (languages etc) skills.. read my profile. Thank you:-)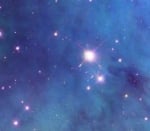 Welcome to the site... :)