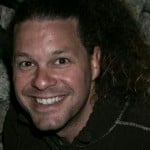 A surprising number of avid non-smokers jump at the chance to puff away on a hookah (shisha/narghile/waterpipe). The flavored smoke is less offensive than cigarette smoke, and it doesn't carry this same stigma.
Does your area have laws that prevent anyone from smoking indoors? If it does, do those laws include hookah or just tobacco products? Would the hot coals be considered a fire hazard?
If it is separated from the rest of the hostel area, then it might even be a selling point and contribute to your atmosphere. Combine it with low tables, pillows on the floor, and a nice pot of tea and you could have a cozy tranquil winner.