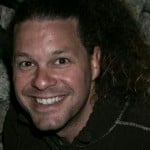 I have a very strong opinion on this topic, because I have been thinking about what it would take to start and maintain a successful hostel association for many years.
There are a number of benefits to teaming up in an organized fashion:
Staying up to date on changes in the market
Moral support from other professionals who understand your business
Leverage to influence local governments on issues that effects hostels like taxes, zoning, regulations, touristic promotions, public transportation, visas, etc.
Collective bargaining to reduce costs when making purchases everyone will need like cleaning supplies, bedding, toilet paper, office supplies, software, etc.
Combined marketing power
Professional training and sharing of information
Are you thinking of a local association in your city? Something countrywide? Or are you thinking of something even more widespread?
In my city the hostels didn't form an official association, but we work together for everyone's benefit. We organized an international hostel staff party to meet with hostel workers from all over the world and to show off our city. Recently (this week) we all worked together to petition the local government to make an exception for hostels regarding the new tourist tax that will go into effect at the beginning of next year.
Many years ago we gathered most of the hostels in our country together and discussed forming an association. Everyone was with it in the beginning, but some people quickly lost sight of the point and started asking "what will you do for me?" instead of "what can we do together?" before the first meeting was even finished. That's pretty common, from what I have heard. That is one of the challenges to organizing something new, but not something that should stop an association from forming. I think it might be easier to start something on a slightly wider scale. Maybe regionally. With less direct competition among the members, the incentive to cooperate would probably increase significantly.
The associations in Germany and Israel are good examples of successful organizations. If I'm not mistaken, the Germans managed to influence the implementation of a high-speed train line, which is no small effort. They're also pushing to promote the Direct Booking movement in their country and beyond. The Israelis have a phenomenal workshop where experienced hostel operators train people who are entering the business to start the trend of collaboration from the beginning and to make sure everyone running hostels knows what they're doing.
Given that the hostel industry is VERY fragmented, I think forming associations at any level is a good idea for the stability of all the businesses involved. There are some organizations already claiming to be official associations of the hostel industry in general, but they are not run or controlled by hostel operators. In my opinion, the key to organizing a successful association is that it needs to be run by the hostels themselves.
Some factors to consider would be:
Who will be in charge, and how will they be chosen
Who will be eligible for membership, and how will that decision be made
What work will be done by the association and which people will carry out that work
What will be required of members, and what will happen if they do not meet the requirements
How will the organization be funded
I'm very curious to hear what kind of ideas you have. And what kind of ideas everyone else in the industry has too!