Hostel Die Boofe - Dresden
Hello,
my name is Danilo Hommel (40), manager and owner of the Hostel Die Boofe to Dresden and initiator of the guided tour Nightwalk Dresden.
I started my business 10 years ago. :cool:
I must moved from my first place to a other place in the city. Since this time we have some more problems than before.
I know ups and downs. I will keep this Hostel for the next years. It is not easy now.
We have now 95 beds from double to five bedrooms. Guests can choose between rooms with sink and shower/WC.
I hope to find member in this forum, where we can exange our minde, ideas and working together.
I´m member of the backpacker network germany
My dream is to open an new small Hostel / Pension somewhere in the world again.
Thank you for your attantion. :)
Danilo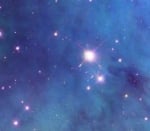 Hi Danilo,
Welcome to the forum...
Do you know where you want to open the new hostel?