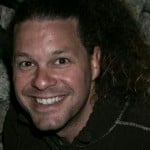 Your Amazing Hostels concept is similar to Europe's Famous Hostels, Balkans Best Hostels, and Good-Hostels. (I say "your concept" - this is your guidebook, right?) It seems to be working for them, so I don't see why it couldn't work for you too.
Famous Hostels prints maps, flyers, and other materials as well as a magazine. Balkans Best prints maps with the member hostels marked. Best-Hostels has flyers in the member hostels along with free transferable membership cards. I don't think any of them are printing a guidebook. I don't think any of them have 300 members either.
You offer exposure to 1,500,000 backpackers. Where is that exposure coming from? I'm not being critical, I'm just asking. I would love to reach 1.5m potential customers!