Introducing Alex from HostelsClub.com
Greetings!
My name is Alex Azzi and I work at HostelsClub.com. We are an online booking service for hostels and all sorts of (budget) accommodation.
I've known Josh from Hostelmanagement for a while, and I finally decided that it's about time I signed up & started to contributing to the community.
Better late than never right! :)
Bye for now,
Alex
alex (@) hostelsclub.com

Another lurker coming out! :) Welcome!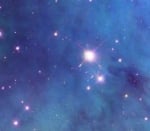 Hostel Management Newsletter Signup
×