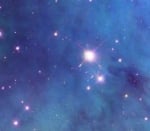 Also the problem is that my walk ins , when they pass by this hostel , they will definitely have a look at that one , and will probably stay in that one.
Does the city allow you to have someone hold a sign at the train station?
I can initiate free Shuttle , better breakfast , some extra amusements , may be to buy better mattrases , I do not know what else:cool:
Any experienced hostel managers have any more ideas ?
Take a look at this thread:
http://www.hostelmanagement.com/forums/what-hostels-around-world-can-learn-from-portugal-hostels.html
(It's in the Members' Chat area so is only viewable to visitors who have made over 50 posts.)