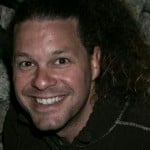 We don't have any magazine subscriptions, but we talked about it once long ago. We decided it would be a good idea to have a selection to appeal to a variety of interests. We came up with something like this:
Men/Women's Interest:
Cosmopolitan
FHM or Maxim
Travel/Culture:
National Geographic
Transitions Abroad
Financial:
The Economist
Surely there are far more categories that could be listed (music, art, gossip, politics, etc.) but these are just the few that I remember wanting to subscribe to off the top of my head. In the end we opted for a coffee table book that we thought might stimulate conversations instead.