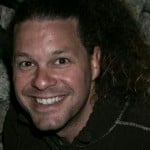 Small hostels can adapt to changes in the market and changes in guest expectations much faster than big hostels. They can offer more personalized experiences and a more intimate atmosphere.  Guests usually feel a lot more "heart and soul" in smaller hostels.  
The financial risk for the owner is much smaller, although guests don't care about this part.  The staffing requirements are significantly lower than large properties, which is also irrelevant for guests but good for you.
In LA the rent and labor cost may make it very difficult to run a profitable small hostel.  To make it work you might need an additional income stream like a bar, tours, long-term apartments, or an additional day job.