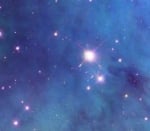 I think something missing off your list is tight security for city hostels. Lockers is one thing, but they can be pried open....but screening everyone who comes in to make sure they are actually staying is a key element i think in hostels today. Often guests meet new 'friends' who are really bad news and i think it's part of our job to keep our guests safe from these predators.
This was a problem in the city hostels I worked in (US). Derelict befriends backpackers and sneaks into the hostel to hang out. Suddenly electronics and cash start to disappear from rooms. It also creates a strange atmosphere to have down-and-out locals drinking 40s in the hostel lounge.
Is this just a US thing or is it common in other countries also?
Oh and a side note, that hostel with wooden under bed lockers....bad choice...bed bugs are gonna LOVE those dark boxes that will get moist when someone's shampoo spills and the wood cracks...I suggest metal boxes or metal cages..which i saw in a Capetown hostel.
Good idea...
This kind of locker seemed to work well at a few hostels I've been to:
http://www.lockersolutions.com/prodImg/0710_doubleTier.jpg