The idea of starting up a hostel in a foreign land is a dream for many hostel enthusiasts. Usually, this dream comes in the form of a citizen in a "developed" (i.e. expensive) country opening (or helping to open) a hostel in a "less developed" country where the lower costs associated with real estate are enticing. This fact, combined with tantalizing new cultures makes this dream irresistible for many would-be hostel entrepreneurs.
In some cases, adding a new vibrant hostel business in an undiscovered destination is just what a distressed local economy needs. If this is the case, you may be welcomed with open arms. However, not all local, off-the-grid gems want to be discovered.
Additionally, we have seen places where hostels operate in wonderful harmony with the local community, and the region experiences a manageable revitalization. However, we've also seen places where hostels pave the way for larger tourism that later does incredible harm to a once-obscure destination. Resorts and tourism drive up the cost of real estate so the locals can no longer afford to buy (or sometimes even rent) housing and the only jobs available are the few made available at the expensive resorts.
That said, if you are an experienced hostel owner or manager, starting a hostel in another country can be incredibly satisfying. However, this is a venture that must be carefully planned and researched. If everything goes well your dream of owning a beach-hut hostel in the midst of palm trees and cheeky monkeys may just come true.
In this article, we'll talk about the pros and cons of starting a hostel in another country.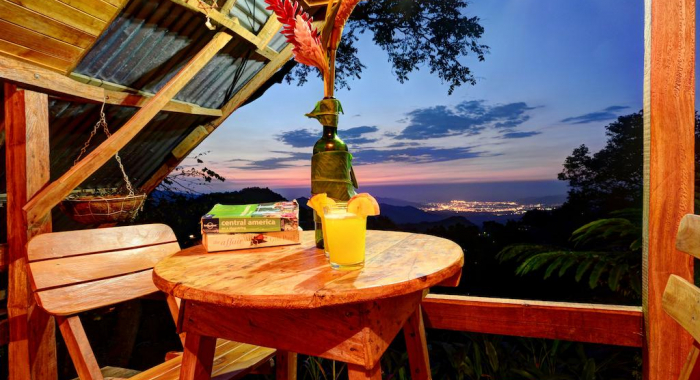 Photos Credit: Casa Loma Minca
Pros
Lower startup costs. This is sometimes (but not always) the main reason hostel entrepreneurs want to start a hostel in another country.
Less Bureaucracy. If you are thinking of starting your hostel in a less-developed country you may find it easier to do what you want to do. Developed countries generally have lots of red tape where you seemingly need a permit for everything. However, be warned, less bureaucracy can sometimes mean more corruption (see below).
Closer to loved ones. Many hostel entrepreneurs choose to start a hostel so they can be closer to family or someone they have fallen in love with.
Personal alignment with culture. This is perhaps the most important reason we see hostel entrepreneurs start (or buy) their hostel in another country. They just like the culture in that country more than they like the culture they were born into.
Less Liability. Unlike some countries where if your guest gets hurt, you could be in for an expensive lawsuit, hostel entrepreneurs frequently choose countries were tort law is less intrusive. In these countries, as long as you don't maliciously hurt someone, you may be able to do almost anything you want at your hostel.
Cons
Lack of full picture. - Some things can only be understood after you have lived in a place for a while. For example, you might initially think the startup costs are low, only to later find other costs and factors you didn't know about or hadn't considered.
Unknown unofficial "bureaucracy" - Just because a country has fewer government regulations, doesn't mean it's without bureaucracy. Sometimes you'll experience more mafia-like bureaucracy in certain countries. Sometimes this can be worse if you are a foreigner.
Visa Issues - It may or may not be legal for you to do business in the country as a foreign national. Sometimes when you do your initial research everything will seem fine, however once your hostel is successful, you'll only then learn the rules have seemingly changed. See below. Even if you decide to "fly under the radar" there may be visa issues regarding how long you may legally visit, reside, or work in that country. Before you make a large financial investment into your project, be sure you can stay there the appropriate length of time needed. If you are starting a hostel, this likely means long-term, but some countries will only give short-term visas to start. Finding out in the middle of construction that you must leave the country is not helpful to your project.
Unequal Partnerships - Many countries will require a citizen to be in partnership with a foreign national if they want to do business there. This arrangement can put you on unequal footing with your business partner. We have heard many stories of the citizen literally doing a "hostel-takeover" of the business. Even if your partner'ss actions go against your contract, that countrt's rule of law will supersede any agreement you have between you and your local partner.
Language Barriers - You might have a passing conversational knowledge of the language but when it comes to business negotiations, be careful your intent is not getting "Lost in Translation".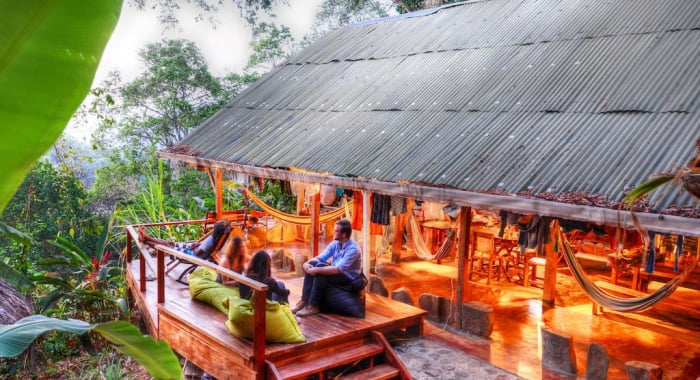 Photos Credit: Casa Loma Minca
Starting Up Overseas/ Management Agreement
One option for starting overseas that may be simpler than trying to buy your own property is to strike up a management arrangement with an existing property owner. This essentially means that you find a building owned by someone else, and negotiate an agreement that you will set up and run a business in their building. Often you can get reduced rent if you find a building in a poor to mediocre condition that you are willing to put your own sweat equity into. If you have a lot of energy, this can sometimes be a good option even in your home country.
Having a successful arrangement like this will largely be up to the personality of the property owner. Some will see the benefits to them, keep their end of a mutual agreement (in other words, they won't take advantage of you). Others, however, may sit back while you set it all up and then at the last minute decide they no longer need you for the business. You will need to assess the personality of the landlord carefully. Consider the vibe you get from the person you're negotiating with, how much the law is on your side, and what level of risk you are willing to take.
Foreign Investment Visas
If you have a large amount of capital, many countries will have a foreign investment or business visa that might apply to you. These types of visas allow a foreign national to stay and do business in the country provided they invest a minimum amount of money or employ a certain number of locals. Obviously, you should consult with an immigration attorney and research the laws carefully of your future country to see if you qualify.
Conclusion
Operating a hostel outside your home country is a dream of many and some hostels have been exceedingly successful with this method.  However, this venture is not for the faint of heart.  Talk to lawyers in your home country and in the country where you want to operate.  Carefully research your legal standing before sinking your cash into another country.  Finally, consider the impacts your hostel may have on the local economy and whether you are helping or hurting by being there.