I wanted to share a few productivity tools that I've used that might be useful at some hostels. Here's the list:
Thunderbird

Thunderbird is a free e-mail program that lets you manage multiple e-mail accounts through a program on your desktop. Tip: when asked how to connect to your email account, choose "IMAP" instead of "POP". IMAP has two main advantages over POP: 1) you can access your e-mail from any computer, 2) with IMAP, if your computer dies, you won't lose your e-mail.
Highrise
Highrise is an easy to use system that helps you keep track of conversations with hundreds or thousands of different contacts. Whenever you send an e-mail to a business contact, you can route it through the CRM software and have a permanent record of conversations that you've had. You can add notes to contacts about phone calls for meetings, and add follow-up tasks so that you get an e-mail reminder when it's time for a follow-up phone call or e-mail. Highrise starts at $24 USD per month.
Remember the Milk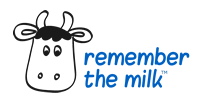 Remember the Milk is a great way to manage to-do lists. It can integrate with Google Calendar and can be accessed from mobile phones.
Google Calendar

Google Calendar is an easy to use calendar program that can send you a list of upcoming events by e-mail and SMS. See below for a way for your entire business to use shared Google calendars.
Google Docs/Apps

Google Docs is probably the easiest online docs system to use. Features include documents, spreadsheets, presentations, drawings, and online forms. You can share docs between hostel staff, and even download them in Microsoft Office or Open Office format. It can even export documents as PDFs.


Google Apps for Business offers more features and integration for USD $50 per user per year.
Zoho


Zoho has a similar set of tools, and they're free for a limited number of users. More information about their business options can be found here.
Online Meetings
If you have multiple hostels and need to have online meetings, there are some great tools that allow you to share your screen with someone else. One possible use is for training or troubleshooting front desk software from a remote location.


At the moment, I use GoToMeeting, but two alternatives are DimDim and WebEx. All of them have free trials available.
Telephone and Chat

One of the most useful online telephone tools is Skype. Skype works on Windows, Mac, and Linux and offers:
Free computer to computer phone calls and video chat
Cheap phone calls to land line telephones
Worldwide monthly plans with free calling to landlines around the world (you can offer your guests free international phone calls)
Integration with handsets so that it's just like using a normal phone
RSS Readers

Stay updated with what your staff is blogging about, posting to Twitter, and uploading to Flickr. You can also use RSS to follow hostel news and forum topics from HostelManagement.com. On Windows, try feedreader.com. Google Reader is an online alternative that works on all major desktop operating systems.
Other Productivity Tools
See also the post about Free Photo Editing and Graphic Design Tools.
What productivity tools do you use? Do you have any suggestions to add to the list?
Key Photo from boly:welch.  boly:welch also has a blog post about efficiency in the work place that you may want to check out.