Hostel Management has been an integral part of running, owning, opening and even selling on a hostel for over a decade now. We have new supporting members signing up every month for access to the wealth of information this light publication provides. And I am not just talking about the articles, but the vast richness of obvious experience from other hostel owners contributing to the forum. 
While searching the archives for a variety of my own questions, I see that people ask every subject from what to name their hostel, the pros and cons of various PMS systems, to how to handle bad reviews. It is a one-stop-shop for anyone involved in the hostel industry.
Hello, everyone! Happy New Year! and welcome to the latest Hostelmanagement.com newsletter.  I am the new editor, Kat Luper.  How exciting it is to be part of the team at Hostel Management. I hope to make some new connections, learn some insights and share some ideas during my tenure.
So, a little bit about me:
I am kinda from everywhere; I  am a nomad, digitally and just in general. I am a backpacker. Besides living in various US states, I have also lived in several countries, like Australia, Ireland, and Brazil. And for many years, I lived right out of my backpack.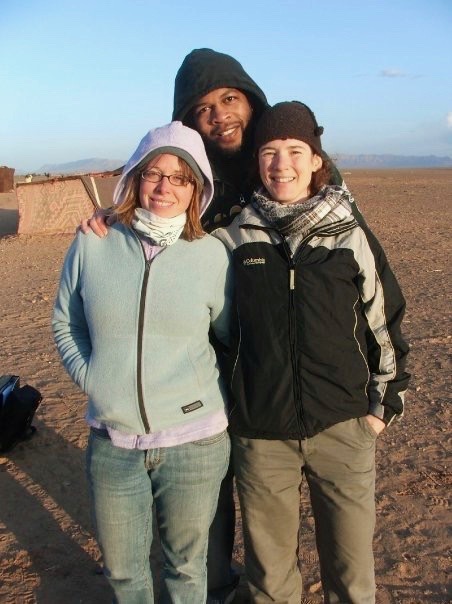 Being a commercial fisherman in Alaska during the '90s whetted my desire to be constantly on the move, but the 5-man crew rarely changed and the conversations changed even less.  So, I grabbed an opportunity to work for a travel consolidator in Seattle and learned about air passes and fancy hotels. Through the agency, I took many backpacking trips to Europe, Peru, and parts of Asia.  And then out of the blue, the agency owner asked if I would like to manage his beachside motels. 
So how did I come to know Courtney, Darren, and the Hostel Management group? Well, I started out as a volunteer at Pacific Tradewinds Backpacker Hostel in 2010. My timing was good, and the manager at that time was ready to move on. Darren asked if I would like to take on the role, which I did!  After a while, I needed to put my wings back on and was super lucky to find spit-fire Courtney to take over for me. I trained her for that role, and now she is training me for this one. Sweet as!
I currently live in the French village of Akaroa, New Zealand in a caravan in a beautiful vineyard. I manage a waterfront motel called, oddly enough, Akaroa Waterfront Motel. It isn't a hostel, but I still encourage guests to get to know each other despite that little hurdle. 
Akaroa township swells from about 700 permanent residents in the winter to over 4000 in the summer with townies coming over to escape the Christchurch heat. The motel gets pretty full-on during the summer, which is now! So, I will be running around like a mad chicken for the next couple of months but will do my best to answer any direct inquiries as timely as possible.
Besides editing hostelmanagement.com, I contribute to a couple other travel blogger sites, including my own, The Delicious Vagabond, which is more or less an online diary of mi vida loca. 
Can't wait to get to know this little community better. Thank you for your time, and of course, thank you for your continued support of Hostelmanagement.com.
Kat