TFThostels.com has just launched what may be the first meta search engine for hostels. When you search for hostels on TFThostels.com, it uses Web services from booking engines like Hostelsclub, Hostelworld, and Hostelbookers to find hostels and prices in real time from the databases of several booking engines. There are already over 27,000 properties in the system.
When you begin to type in your search term, the site already begins showing results: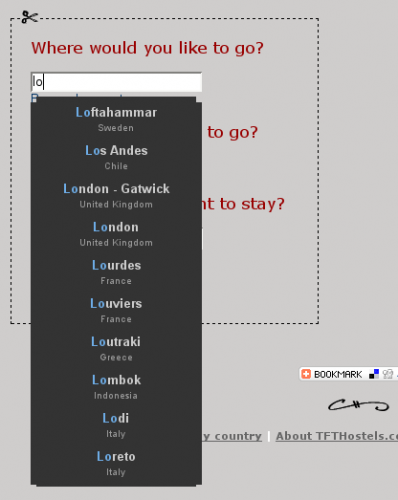 The image below shows search results, with the available booking engines on the right side: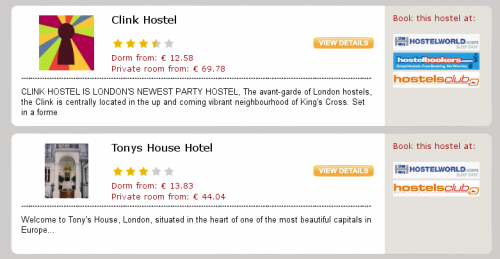 On the hostel detail page, you can see rates from different hostel booking engines (shown in the key image at the top of the page).
TFThostels.com was created by Marco van de Kamp, a Dutch backpacker who also runs an online backpacking community called Travelers for Travelers.
For more information, please visit TFT Hostels.