Here are some social media tools with ideas on how your staff could use them to increase your exposure on the Web. This list was written for hostels, but it could apply to any business that wants to get involved with social media.
Why Use Social Media?
Most hostels are already using social media marketing in some way already. Tools like Facebook, MySpace, YouTube, Flickr, and blogs all increase your exposure on the Web and can be used to create relationships with guests and even to build online communities.
Putting your content on 3rd party websites also creates a piggyback effect where those external pages get traffic which you can then direct to your own website.
A well-implemented social media campaign can drive a lot of traffic to your site.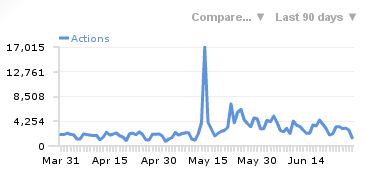 Why Involve the Hostel Staff?
Here are some reasons to consider getting staff involved with social media:
It's fun. Give your front desk a break from typing bookings into the computer. Get some extra search engine traffic to your website by letting them write a blog post about an upcoming event, or last weekend's hostel party.
It keeps the front desk in touch with guests who have stayed there. Guests are probably less likely to write bad reviews if they befriend the hostel staff and can keep in touch with the people and memories they had at the hostel.
It's extra responsibility that looks good on the resume. Blogging and social media marketing are valuable skills. "Managing a social media marketing campaign for a backpackers hostel" sounds better on a resume than "cleaned toilets in exchange for a dorm bed" and could help employees have more respect for what they do.
Travel writing. Many people have a dream of becoming a travel writer. Set a couple of hostel employees loose on your hostel blog(s). Managing a hostel blog with good content could be added to a resume as a "travel writing job" and give them their first portfolio items.
Here is a list of tools that would be easy for your hostel employees to get involved in:
Twitter

Twitter is a "microblogging" tool that lets you post short updates to a group of users who follow you. I think of Twitter as more of a networking tool than a direct-traffic building tool. Many social media influencers are on Twitter, and by getting your message to them interesting things can happen.
Updates can be posted to Twitter through a web interface or through software like Twhirl, Tweetdeck, and others. You can even post to Twitter through your mobile phone.
To get an idea of how hostels and booking engines are using Twitter, see the list of hostels on Twitter.
To learn how to integrate a hostel blog with Twitter, see the tutorial on how to feed blog posts into Twitter.
YouTube

If any of your staff are aspiring amateur filmmakers, you could set them loose with a video camera to shoot the facilities, hostel parties, interviews with guests, tours around the hostel, or even video guides to your city.
Have them edit your movies with free video editing software like these:
Have them upload your videos to YouTube.com as well as other video sites like Travelistic, Vimeo, Blip.tv, and other sites. (YouTube is recommended.)
Be sure to embed your URL as a watermark in the videos, and put the name of your hostel along with your city's name in the title, text, and tags of the videos. Don't forget to put a clickable URL to your website in the videos' descriptions, as well as in the videos themselves (if the video site allows it -- YouTube does).
Check out what other hostels are doing on YouTube.
Flickr

Set your staff lose with a digital camera to shoot your facilities, happy guests, hostel parties, and even photos of your city/region. They can then upload them to your Flickr account with bulk uploading tools.
Have them give the photos descriptive names and tag the photos with descriptive keywords like "hostels,london,travel". Group the Flickr photos into Flickr "sets" and add some hyperlinks back to your website.
Friendfeed

Friendfeed.com is a service the aggregates all of your online activity into one place so that your friends can see what you're up to. There are currently 49 different online services that Friendfeed can aggregate. Flickr, Facebook, Plurk, Pownce, YouTube, Tumblr, Twitter, blogs, and more.
Ping.fm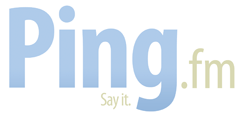 Hostel Blogging
There are many good free blogging services like Wordpress.com, Blogger.com and Tumblr.com. You could give staff their own off-site blog(s) to post content to. Or, even better, put a blog on your own website and get the full traffic benefits of your blog.
See the Hostel Blogs page for more about the different types of blogs and their pros and cons.
Facebook

Front desk staff could manage your Facebook page and group, posting new updates, interacting with friends (often guests who have stayed), and posting new photos.
MySpace

Manage your MySpace content
HostelManagement.com
This one isn't part of the list of 10 sites, but another